Rathalos on a PT Cruiser

Standard member

Sorry, guys, it's only PG-13.
l made this render last year to commemorate the birthday of a certain someone who's well known in the "dragons fucking cars" scene, but l had no place to really post it then. I also didn't have model credits for most of what l used, so of course it's one of the few renders l ever finish! Despite the unknown model credit and my own past mistakes, l feel the posing came out too well to just leave it un-shared. l hope you can still enjoy this sight of Rathalos ravaging a car in broad daylight.
Date: June 8, 2017
MikuMikuDance v739
Minor touch-ups in GIMP 2.8.2
ExcellentShadow & SSAO effects by そぼろ.
Rathalos rigged by GuilTron.
PT Cruiser ported to MMD by myself from a near decade-old GTA SA mod…without permission. 

RPG Stage by…someone who used Tso2Pmd and didn't edit the description.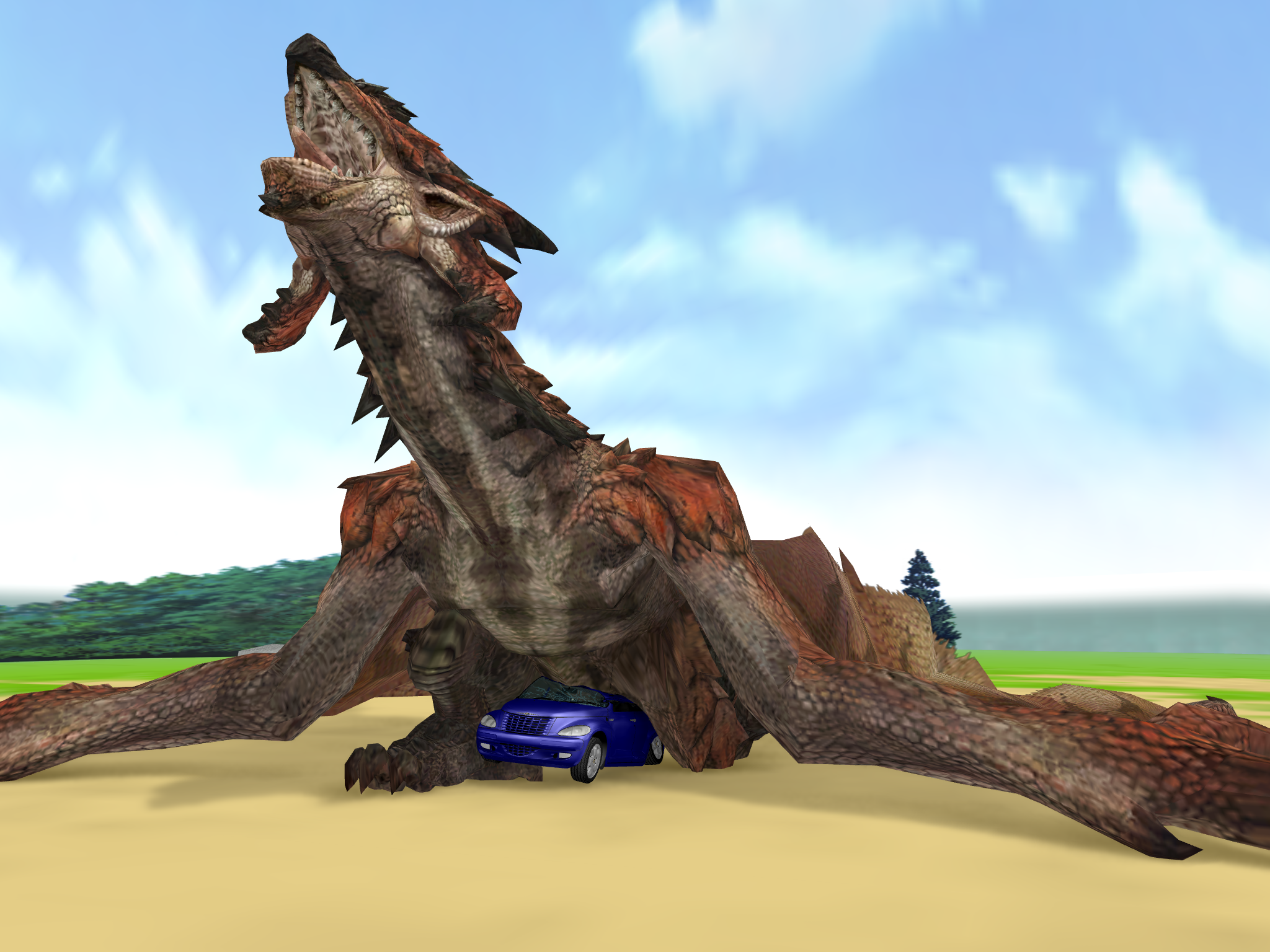 Last edit: by Kemui52

Standard member

I can see why he likes it so much. It's the right color!
1 guest and 0 members have just viewed this.