Merry Christmas!

Standard member

Big yeen with a big tree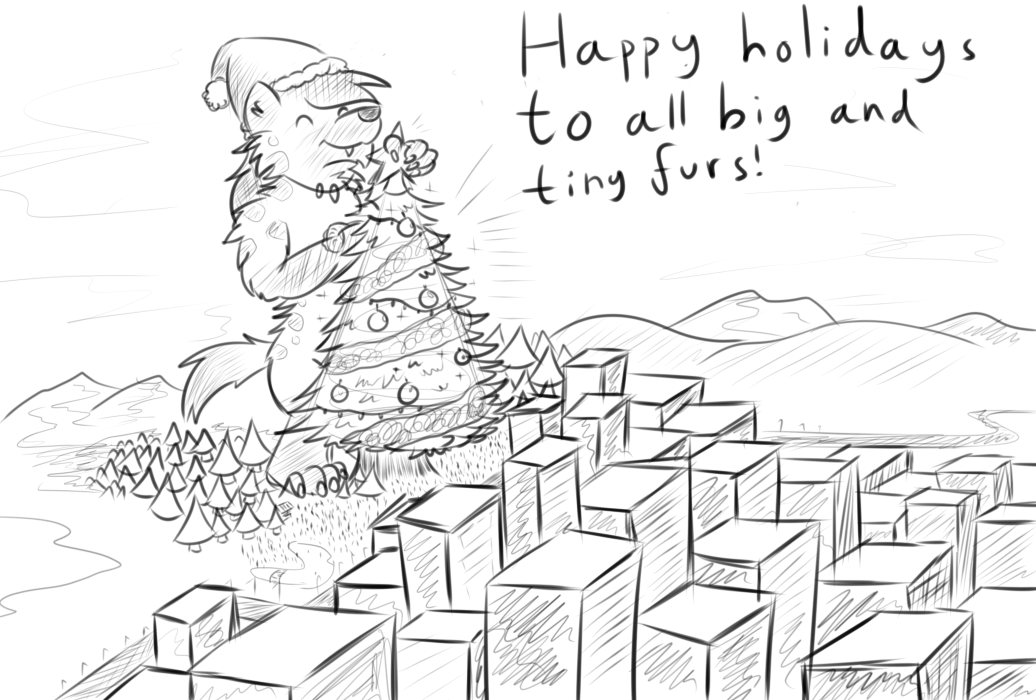 Happy holidays everyone! My yeen is certainly enjoying Christmas by putting up a giant Christmas tree. She'll leave the city alone for a while and focus on celebrating the holidays with the townsfolk rather than stomping every building flat.
Although many tiny people are eager to get underfoot!
I'm starting to feel a little more confident in drawing, and I've finally figured out what brush suits best for me. Slowly trying to pick up the pace again, and I've ditched CSP for SAI for now.. I don't know, SAI just feels WAY more comfortable to draw with.

Standard member

Wowzers! Now, that's a fantastic tree! It really ties the smallness of everything else together.
1 guest and 0 members have just viewed this.